2022-2023 Programs
Every year, the Peninsula Music Teachers Association invites 4 guest lecturers, performers, pedagogues, scholars, writers, clinicians, or even physical therapists to deliver a presentation relevant to today's professional music teacher. If you would like to share a presentation of yours or learn about how to view one of these inspiring programs please reach out to PMTA Vice-President Charlene Campbell at
This email address is being protected from spambots. You need JavaScript enabled to view it.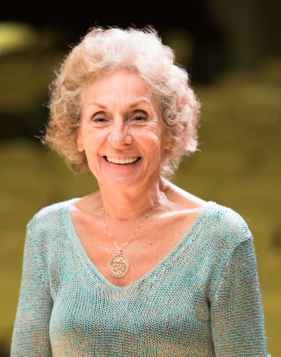 ​Sonia Vlahcevic, PhD
​September 14th, 2022

About The Presentation



"Importance and Ease of Teaching Contemporary Repertoire"




About The Presenter




Dr. Sonia Vlahcevic is a Professor of Piano and Music Analysis at VCU. Before coming to VCUarts, Vlahcevic held faculty appointments at the New England Conservatory of Music, where she taught theory at the college level, and at the Cleveland Institute of Music.
In addition to teaching at VCU, Sonia Vlahcevic is involved with the Richmond Music Teachers Association (RMTA). Through the RMTA, Vlahcevic created the Vlahcevic Contemporary Music Festival. She held workshops for the teachers, exposing them to repertoire as well as teaching techniques for 20th-21st century music. Student applicants for the festival were to learn, understand and memorize a contemporary piece. The Festival date was set for December 4, 2021 whereby all the students who applied were placed on the program to perform without the expectation of competition or evaluation. It was meant to highlight the skills of the students and to celebrate their growth as musicians. Eighteen students performed and some even composed their own compositions for the event. Due to its success, the Festival will be repeated!
Vlahcevic has represented VCU at numerous international venues for the past 20 years. Through The College Music Society, she has given lecture-recital performances in Spain, Thailand, Malaysia, Argentina, Croatia, South Korea, Sweden, Australia and Hawaii as well as venues in the United States.
Dr. Vlahcevic's areas of research expertise and interest include: contemporary music compositions for the piano, lectures regarding how (and why) to perform these new pianistic techniques. Her research in piano has been influenced by Zbigniew Dziewiecki at the Chopin Institute in Warsaw, Poland, and her research in theory by Dr. George Thaddeus Jones at The Catholic University in Washington D.C.
Dr. Vlahcevic received her Doctorate of Philosophy in Music Theory from the Catholic University of America. She also holds a Masters in Piano Pedagogy and a Bachelor of Music with a concentration in Piano performance from the New England Conservatory of Music in Boston, Massachusetts.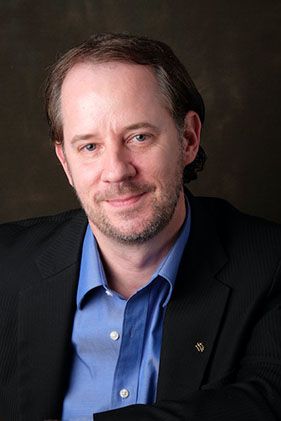 Dr. Paolo Steinberg
November 9th 2022
About The Presentation
GUIDING INTERMEDIATE STUDENTS THROUGH THE BRIDGE
 Research shows that a big percentage of students who quit piano lessons are between ages 11 and 14. That is when many extracurricular activities are added to their schedule which affect their performance in other areas, including piano. How can we prepare our intermediate students for that inevitable phase? How can we keep them engaged and motivated? More importantly, how can we GUIDE them through the bridge that will lead to their success? This lecture will discuss a few tips that might help your students make progress and succeed during a very busy phase in their lives.
About the presenter
Dr. Paulo Steinberg has performed as a soloist and as a collaborative pianist across the U.S., Canada, South America, and Europe. In the spring of 2017, he undertook a European recital tour stretching from the U.K. to Latvia including Ireland, Scotland, Luxembourg, Austria, Germany, and Sweden.  
 He holds Piano Performance degrees from Conservatório "Carlos Gomes" and Universidade de Sāo Paulo in Brazil, Arizona State University (M.M) and Indiana University (D.M.). His main piano teachers are: Carlos Yansen, Paulo Gori, Gilberto Tinetti, and Evelyne Brancart.
 Steinberg often serves as an adjudicator in competitions, and offers master classes, lectures, workshops and performances in the U.S. and abroad. His summer projects normally include teaching at the Saarburg Chamber Music Summer Festival in Germany and traveling around Europe, Brazil and/or Canada. His research interests focus on piano technique and Brazilian music.
 Besides his love for teaching and performing, Steinberg has served in several administrative positions, most recently as president of the Virginia Music Teachers Association.
Four CD albums have been released recently: The Recital Clarinetist in collaboration with clarinetist Dr. Janice Minor; Duos in collaboration with clarinetist Dr. Sarunas Jankauskas; Time, Place, Spirit in collaboration with flutist Dr. Beth Chandler; and his solo CD album Alma Brasileira. For more information, go to www.paulosteinberg.com or follow him on Instagram (@paulosteinberg).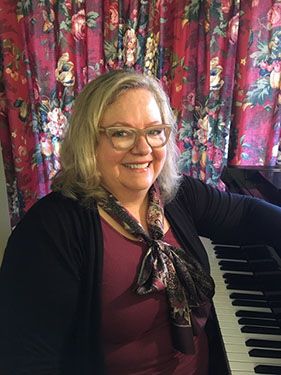 Susan Atkins, NCTM January 11th 2023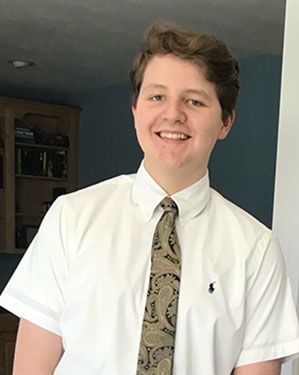 Karstan Bock
About the Presentation
Are Your Students Addicted to Screens? Turn their love of technology into music theory success
 Use your students' love of technology and competition to build their music theory skills. Learn how a free website teaches music theory by using addictive, interactive, and competition-based technology. Bonus: The website follows the VMTA music theory exam syllabus.
 As the 14 year old CEO of acalympics.com, Karstan Bock will share the experiences that motivated him to build the acalympics.com website. He and his piano teacher, Susan Atkins, will provide background on the music theory curriculum used in the free acalympics.com website and demonstrate how the music theory games capitalize on a student's love of technology and competitive instincts to make boring paper and pencil music theory instruction a thing of the past.
This presentation will also show how acalympics.com can leverage a student's skills singularly or as part of a team while participating in virtual competitions to improve music theory skills. Games include music theory terms, note reading, ear training and more. Music teachers will learn how they can use the tool to deliver tailored music theory instruction sessions to improve their students' skills.
 In this session you will learn:
Acalympics background and research
How the website uses competition to enhance learning The curriculum behind the games and how to play
How a teacher can use the website in their studio
With over 100,000 games played since 2018, Acalympics has had great success motivating the gifted, students with autism, and every ability in between. No matter a student's instrument or ability, this tool will turn students into music theory champions.
About the Presenters
Susan Atkins, NCTM
Susan has 32 years of private piano teaching experience including students of all ages and skill levels. She is the owner of the Piano Learning Center in Virginia Beach and is Past-President of the Virginia Music Teachers Association. Currently Susan is President of the Tidewater Music Teachers Forum.
Karstan Bock, Founder and CEO of acalympics.com
Karstan is a 12th grade student at the Math and Science Academy at Ocean Lakes High School in Virginia Beach, VA. Karstan plays 5 different musical instruments and enjoys computer coding.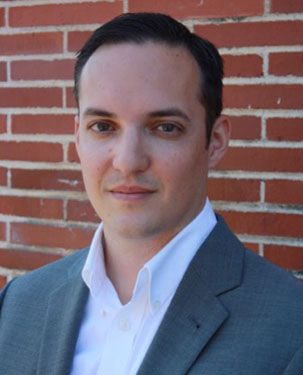 Dr. Ben Corbin
March 8th 2023 Master Class
Dr. Ben Corbin maintains an active schedule as a pianist, chamber musician, teacher, and lecturer. Competition prizes include top prize in the Phi Beta Music Competition, 1st place in the OMTA Piano Competition, and 2nd Place in the Coeur d'Alene Symphony Young Artists' Competition. He has been featured on classical radio KMFA in Austin, TX (2014) and has been described as an "incisive" pianist by the Colorado Springs Gazette (2013). Ben has had the privilege of performing at Taiwan's National Concert Hall and on the Dame Myra Hess International Concert Series, as well as a featured soloist with the Hampton Roads Philharmonic, the Chesapeake Bay Wind Ensemble, the Virginia Symphony Chamber Orchestra, the University of Oregon Symphony Orchestra, and the Christopher Newport University Wind Ensemble
Dr. Corbin received the Bachelor of Music and Master of Music degrees in Piano Performance from the University of Oregon where he studied with Dean Kramer and David Riley. He also received a second Master of Music and the Doctorate in Musical Arts in Collaborative Piano from The University of Texas at Austin, studying with Anne Epperson. Ben has served as a member of the Collaborative Piano staff at the Meadowmount School of Music in upstate New York, the Second International Clarinet Festival of Panamá, and the Torggler Summer Vocal Institute. Dr. Corbin is currently Assistant Professor of Piano and Collaborative Arts at Christopher Newport University, where he also serves as the Director of Keyboard Studies