2021-2022 Programs
Every year, the Peninsula Music Teachers Association invites 4-5 guest lecturers, performers, pedagogues, scholars, writers, clinicians, or even physical therapists to deliver a presentation relevant to today's professional music teacher. If you would like to share a presentation of yours or learn about how to view one of these inspiring programs please reach out to PMTA Vice-President Ben Corbin at
This email address is being protected from spambots. You need JavaScript enabled to view it.
.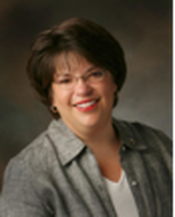 ​Roma Scriven
​September 8th, 2021

About The Presentation

"Stayin' Alive in the 21st Century! Thinking Outside The Box!"
"Times have changed...As teachers, we need to "reinvent" our methods to meet the needs of our students today.  This workshop will include ways to "shake up" our studios to create a "dynamic" teaching atmosphere for productive students.
This session will offer:
New ideas to energize and inspire our teaching
Ways to be creative and relevant to the needs of our students
Ways to inspire and encourage
and to Remind us 
WHY
 we love teaching!"
About The Presenter
For over 45 years, Roma Scriven has maintained a private piano studio throughout the Roanoke Valley and surrounding areas.  She continues to be an active member in the Music Teachers National Association.  Her leadership skills have been evident as past Education Director for the Roanoke Symphony, president of both the Virginia Music Teachers Association and Roanoke Valley Music Teachers Association. She has and continues to serve in many chairman positions for both organizations. Roma continues to be an adjudicator for various festivals, state competitions and a clinician on both the state and national levels.                 
Roma holds a BA degree in Piano Performance and MA in Music History and Literature from Radford University. Presently she maintains a teaching studio of 30 well prepared and highly motivated piano students! In addition to her teaching she subs for many of the churches and is the pianist for Grandin Court Baptist church. 
A strong advocate for the arts, Roma feels every opportunity needs to be given to children in the form of music.  Her main objectives in teaching are to challenge, motivate and excite students about their piano studies. Lessons are meant to be a time for individual expression and progress, an "event" in the making. 
​
​